Virtualization really can help a school district do more with less.
At Lee County Public Schools in Fort Myers, FL, Dwayne Alton, director of IT support, oversaw relocation of network operations, including 70 servers, into a new data center. Implementing VMware on that equipment as part of the move enabled his IT team to reduce the count by 10 to 60 physical servers. But that's only part of the story. The district had traditionally counted on schools to run their own servers too. By going virtual, Lee County has also been able to centralize IT operations, pulling applications, storage services, and more out of individual schools. As a result, the district has been able to reduce its total server footprint across the district by 60 percent. "We've literally dropped 300 servers out of the county since we've moved here," Alton says. Because most schools no longer have their own servers, the district has also reduced its field support calls by 80 percent and upgraded the caliber of equipment that remains in the schools.
Another aspect of virtualization that Alton appreciates is the ability to scale power consumption based on system usage. "A lot of people understand the value of virtualization when it comes to stability and scalability," he points out. "But another thing it gives us is the ability to scale our power consumption based on our system usage." During off-peak hours -- at night and on weekends -- the VMware software monitors performance patterns and knows to shut down some servers to reduce power consumption.
Server virtualization has become an essential ingredient for many school districts, as two school districts -- Lee County and Upper Darby School District in Drexel Hill, PA -- illustrate.
Greater Staff Efficiency
At Upper Darby, virtualization has provided a less expensive means to handle disaster recovery, which didn't exist before the district upgraded its network infrastructure and refurbished its data center.
Originally Eileen Hershman, educational research and technology coordinator, and Terrence Norko, supervisor of network operations, expected to create a secondary disaster recovery site to mirror operations in the data center as a means to back up critical data. The data center includes new servers running VMware 4.0. "We found that we don't need to have as large a [plan] for disaster recovery due to the nature of virtualization software," Hershman says. Whereas previously storage was "all over the place," that's been redesigned to fit into two separate storage clusters, one for server data storage and the other for user data storage. That wouldn't have been possible without the server consolidation that could take place through virtualization.
Server virtualization also allows for virtual machines to shift from one logical server in a cluster to another. This is important in the event of server failure and it allows for maintenance during the day. "If one of those physical hosts fails, or we need to do maintenance, the users don't even notice. It's completely managed and automated," Norko says. "VMware will take the virtual servers running on that physical piece of hardware and push them onto the ones that are still running."
With a new IT infrastructure in place, the district rolled out 200 virtualized workstations for users using thin clients from HP. The thin clients are much cheaper than a desktop computer --- less than half the price, the district says. "We also can deploy new applications without having to purchase new servers and incur the expense of power, cooling, and space," Norko adds. "Furthermore, we're able to use technicians' time more strategically by deploying new applications, working with end users, etc. rather than having technicians doing repairs, upgrades, or reimaging."
The changes made at Upper Darby were "drastic," Norko observes. "We went from a very physical environment -- one server running one application -- to a completely virtual environment, where there's not a physical box for the art department or a physical box for the English department. Now it's inside a box somewhere and, to be honest, I don't know what box it's in, because it's managing itself; it's moving around; it's automated."
The move to virtualization came with a "scary price tag," Norko points out. "But ROI is very quick in this type of environment." He proves his point by tallying the advantages: "Using staff more strategically to manage a greater number of software applications, quicker end user turnaround time for support, with fewer requests and money spent on repairs." As he concludes, "We have a small IT staff for the size of the district, yet, we can handle more applications, with better management of resources."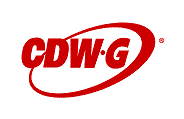 CDW Government, Inc.
230 N. Milwaukee Ave.
Vernon Hills, IL 60061
More on The Virtues of Virtualization